This morning while doing my daily work, I listened to a podcast interview with Richard Bushman. The interviewer is Bill Reel, a volunteer with FAIRMormon, the rebranded successor to FAIR. Bill's purpose in interviewing Richard, at least in part, is to discern how one can and should treat doubt, doubters, criticisms, and critics.
I enjoyed the podcast, as I admire Richard Bushman's corpus of work and his take on faith and reason. I felt the need, however, to look at and analyze one interchange between interviewer and interviewee. At 18:30 into the interview, Bill asks for Richard's elaboration on a statement of Richard's that "rather than destroy the critics, we want to loosen their grip." Here is the exchange that follows for about the next three minutes:
[Richard Bushman speaking]

Well, I think one of the problems is that you get dogmatism vs. dogmatism. So many of the people who have their faith shaken "knew for sure"; they had a certain testimony. So when they lose their testimony and then they "know for sure" that the Church is false. They are just as dogmatic after the change as before. Neither one of them is sound or based on a real search for understanding.

These things are just immensely complicated and there is no way that through picking through and looking at everything you can arrive at certain conclusions. That's easy for me as a scholar to say because that's the nature of historical knowledge. Every historian knows that the biggest questions are all unanswerable or you have very restrictive answers to most of the big questions.

So, I think the better way to say is "there is a way of looking that is favorable to the Church. You don't have to interpret everything in a negative way." So, all I aim when I talk to people is to keep the conversation open. Don't close your mind. Don't decide it's now all over.

I'm trying to rehabilitate the word "investigator." We make "investigators" a preliminary stage to full-fledged membership, but "investigator" is a wonderful description of a religious life. You're always investigating It requires an open mind and a questing spirit, and out of that comes beautiful results, if we can tolerate it.

That's my aim: to keep the conversation going and keep people looking at the possible meanings of all the things we turn over.

[Bill Reel speaking]

I think you hit on a beautiful point as you're talking about that. If rather than we try to bury the critic and their argument, we simply say "hey, there's other possible conclusions; other ways to look at this information," then all of a sudden agency is back on the table. For those people who want to lead with faith, now they have two conclusions they can go to, and with faith being on the table, with both conclusions being reasonable and perhaps valid, it then puts the choice back in their own hands. Which I think, more times than not, can lead one to stay in the Church and make their way through it and figure it out.

[Richard Bushman speaking]

Yeah, I'm with you 100% on that.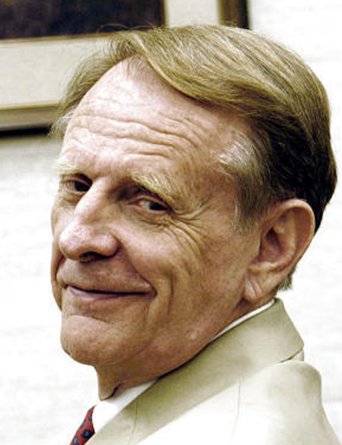 While I enjoyed the give and take between interviewer and interviewee, and I can "fill in the gaps" with my own experiences, I think what they agree to in this interchange is naive and simplistic. They are, in effect, creating a two-dimensional reflection of reality in order to express an ideal to which they think apologists (and apologetics) should aspire. They have, I fear, provided pablum to the listener that doesn't hold up in real life.
Perhaps an example would help illustrate the point. First, let's say that someone opposed to Joseph Smith's claim of seeing the Father and Son (the First Vision) lays out a series of arguments that, in his view, cast a preponderance of doubt on a plain reading of the historical accounts.
In the ideal described by Bill Reel and agreed to by Richard Bushman, the apologist should say "hey, there's other possible conclusions; other ways to look at this information." Saying that (and perhaps providing a fact or two) should be enough to maintain faith in someone who "leads with faith."
Forgetting for a moment that such an approach won't satisfy a person who doesn't "lead with faith" and therefore fails to meet the needs of at least a large segment of the potential audience, there is another problem as well. That problem is that the approach is entirely lopsided and weighted, from the start, in favor of the critic. The critic is able to put forward the best arguments that he can come up with, but the apologist isn't able to put forward his best arguments (at least not all of them) because doing so runs the risk of "burying" the critic. And, in the ideal expressed in the interview, that is something that should not be done.
But as Richard Bushman was quick to point out several times in the interview, life is more complicated than that. Critics, in laying out their case, often utilize a plethora of arguments that they feel bolster their claims. In the example of countering the First Vision accounts, they typically bring in information about Joseph's character, his family life, his legal troubles, and his "magic world view." If the critic is a religious person, they turn to scriptural passages that support their assertions of "no more prophets" and "no more scripture." They examine Joseph's later statements and look for contradictions or logical inconsistencies between those statements and the theophany. The list could (and often does) go on and on.
In answering such arguments, the apologist cannot meet the ideal described in the interview because answering each of the arguments requires deftly navigating a myriad of historical documents, synthesizing that information, and presenting it to the doubter. The answers always (without fail) end up being longer than the original arguments. And, in the pattern to be eschewed by the ideal, the apologist is dismissed because he is trying "to bury the critic and their argument."
That, of course, is not true. The apologist is faced with a difficult educational challenge—he must not only inform the audience why what the critic has said is not true (and back it up with facts), but he must provide the alternative reading of those facts (that the interview's ideal demands) and provide additional facts that support the alternative reading. It is a task that can be done—and has been done to counter most of the critics' arguments—but it is difficult and, often, thankless. Why? Because those proposing a two-dimensional ideal dismiss the value of the work because it supposedly "buries" the critic and their arguments.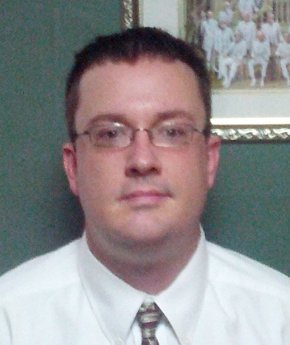 Further, when does "not burying" become "burying?" When is the magical line crossed when the ideal is no longer met? The answer, of course, is subjective—which works against the attainment of the ideal. One person reads an apologetic response and says "he destroyed the critic," while another says "he provided good food for thought." The problem isn't with the apologist, but with the interpretation of what the apologist has provided. The ideal, however, lays the unrealistic burden on the apologist to omnisciently know when the "burying line" is about to be crossed. (And it must not be crossed or the apologist's work is to be dismissed out of hand.)
Remember, too, that the First Vision is often regarded as a non-difficult topic, even though books have been written about it (both pro and con). How is one, under the ideal, to approach more difficult topics, such as polygamy, polyandry, scriptural translation, and Book of Mormon geography? A treatment of each area requires not article-length treatment, but book-length (or multi-volume) approaches that can make a person's eyes glaze over. Such "burying" must, of course, be disdained.
It is easy for critics to take pot-shots at history or to use a scatter-gun approach to seed doubt, but if the apologist is hampered in his work because he can't "bury" the arguments presented, then the critic takes the day, by fiat. The ideal works to the benefit of the accuser, not the accused.
Hard questions require hard answers. Often hard questions require a multiplicity of hard answers. If people are willing to read the hard questions but not willing to do the work necessary to understand the questions and alternative answers—in their entirety—then what can one say about the one doubting? Do they really "lead with faith" if their faith will not carry them through the hard work of looking at the issues from all sides? Do they have "an open mind and a questing spirit" that Richard Bushman says is necessary? Can they successfully "lead with faith" if they dismiss apologists who have looked at the issues from all sides and are offering to lead the doubter through the hard process of analysis, synthesis, and ultimately finding faith?
I obviously find the ideal expressed in the interview lacking. It is naive and, more dangerously, hampers real discovery and growth. I agree whole-heartedly with Richard Bushman's statement at 17:39 into the interview:
So long as you have a feeling that if you really look at everything, that if you turned over every rock, you might be shocked with what you found, you don't have a secure testimony. Until you can look at everything squarely you really are on shaky ground.
How can someone look at everything squarely unless someone (such as an apologist) can show them where to look without being tarred with the brush of attempting to "bury" the critic and his arguments?
Perhaps the ideal isn't, after all, ideal at all.