In a different post I addressed what I see as limitations (failings, if you will) in a proposal for apologetics put forward by Bill Reel and ostensibly agreed to by Richard Bushman. In this post I thought it productive to address a related issue which has to do more with how apologists address the doubts of doubters.
First, though, it is important to realize that there is a strain of thought within the Church, from some either marginally interested in apologetics and others fully invested in apologetics, that proposes that the "traditional" way of doing apologetics is "bad" and somehow destructive. They seek for a new way to defend the Church, one that they imagine to be kinder, gentler, and therefore more acceptable to the tender feelings of those going through crisis.
These people, however, miss the point. While they no doubt have good intentions, they are on a quixotic quest that, unfortunately, will only end in disappointment and distract other apologists from the real work in which they should be engaged.
What point are they missing? That it isn't, by and large, the "style" of how the apologists deliver their messages, it is the "substance" of what they have to say. This is what is rejected by a good number of doubters.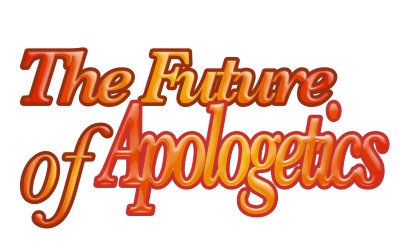 Don't get me wrong; I'm not saying that apologists should engage in any and every rhetorical evil that may cross their minds. Participants in civil discourse should be kind, gentle, charitable, and empathetic. And, I believe, most apologists have been such. (There are notable exceptions of apologists who do not exhibit these virtues. Their existence is to be expected in the panoply of human nature. Those critical of apologists tend to paint all with the putrid colors of a few while saying that we should not tar all critics with the vitriol exhibited by the most vocal of that class. Double standards are an interesting thing. Side note: You typically won't find good examples of civil apologists on message boards.)
So where does the rejection of "substance" come into play? Over the years I've read a lot of comments from doubters who, at the crisis point of their faith, decided to leave the Church and eventually became critics of their abandoned Church. One of the constant refrains that I noticed is the claim that apologists routinely "confuse the situation" by presenting "so many options" that no answer is possible. These doubters-turned-critics could not deal with the ambiguities and possible permutations of analysis that exist in the real world. In other words, they came to apologists (or their websites) and looked for exactly what Bill Reel described in his ideal for apologists—two choices, A and B, with A being the critic's conclusions about a set of given facts and B being the apologist's alternative explanation.
Life isn't that simple; it just isn't. There are, in reality, many possible reasonable conclusions for any given set of data. And when new data is interjected into the mix, then the set of possible conclusions might be adjusted. There is no simple A or B, regardless of what Bill suggests or what the doubters-turned-critics were looking for. Both are destined for disillusionment because they are proposing or looking for something that is not possible.
Instead, there is only a process that is actually described by Richard Bushman while being interviewed by Bill:
These things are just immensely complicated and there is no way that through picking through and looking at everything you can arrive at certain conclusions. That's easy for me as a scholar to say because that's the nature of historical knowledge. Every historian knows that the biggest questions are all unanswerable or you have very restrictive answers to most of the big questions.
Bill, though, goes on to present an apologetic ideal that suggests the A or B—negative vs. positive—approach to dealing with doubt.
How, exactly, does one provide the simple, single alternative that the doubter seeks when (as Richard says) issues are "immensely complicated" and the "biggest questions are all unanswerable?"
What typically happens in this situation is that the doubter—looking for a simple, single alternative answer and not finding one—determines that the apologists are obfuscating the truth that the doubter feels must be there. In fact, though, the apologists are doing no such thing. Unless there is a pre-existing foundation of trust with the apologists (as Bill indicated he had in working through his personal faith crisis), the doubter concludes that there is no truth, only smoke and mirrors, and exits the Church. They then credit the apologists with hastening their exit and spread that misinformation to others.
As this meme grows, those who are not intimately familiar with apologetics (and yes, that includes scholars like Richard Bushman) conclude that where there is smoke there must be fire. In this case, they come to the mistaken conclusion that it must be the "approach" used with those who doubt—if apologists were just nicer, kinder, spoke softer, or were more empathetic, then the doubters would stop and listen. (John Dehlin has achieved almost demigod status in fostering this train of thought.)
The problem is, they won't stop and listen. Why? Because the apologists still cannot deliver what the doubters were looking for in the first place—a simple, single answer that will assuage their doubt.
So, to stop "burying" the critics or their arguments by pointing out that there may be dozens of ways of looking at a particular data set is not possible nor, in my opinion, desirable. That approach doesn't deal with the root problem; it doesn't address the bigger question.
The bigger question (which Bill and Richard never address in their interview) is how do we (apologists, the Church, or members in general) educate doubters—especially in the midst of their faith crisis—to the fact that there are no black-and-white answers in the real world? How do we get them to understand that faith and ambiguity can co-exist? How do we get them to answer, as Nephi, that "I know that he loveth his children; nevertheless, I do not know the meaning of all things" and to really, really be OK with that?
I close this post, again, with the same Richard Bushman quote I used to close the other post. I think it bears repeating and should, no doubt, play into whatever answers are developed for the real problems instead of the diversionary problem of delivery style.
So long as you have a feeling that if you really look at everything, that if you turned over every rock, you might be shocked with what you found, you don't have a secure testimony. Until you can look at everything squarely you really are on shaky ground.
Changing delivery style won't calm shaky ground.