OK, so I am not really frolicking, but I am staying in Frisco. I'm not talking San Francisco here, but a small mountain community nestled in the high mountains of Colorado.
This week I'm attending a semi-annual conference for business entrepreneurs, this time being held in Golden, Colorado. I decided to stay about 60 miles west of Golden, in a condominium in Frisco.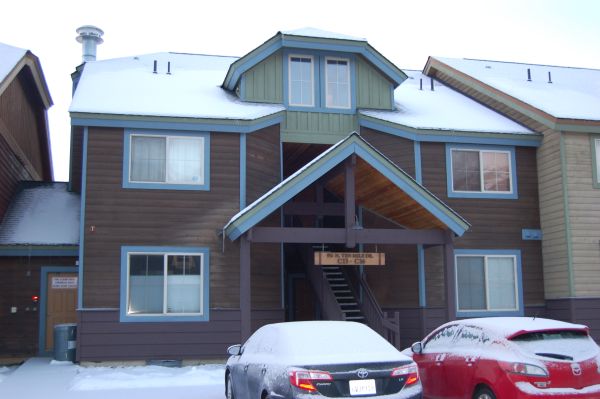 This town is just off of I-70 and, north of Breckenridge, and a couple miles west of Silverthorne. The altitude is approximately 9,100 feet, so that's why you are seeing snow on the condo in the above picture.
I will say, it is much nicer to stay in a condo than to stay in a hotel room. Fireplace, large-screen televisions, a couch, full kitchen, two bathrooms–in other words, all the comforts of home without the cramped-in feel of a hotel room.
The views around this area are breathtaking. Here's a picture I took that gives a little context for the location of Frisco.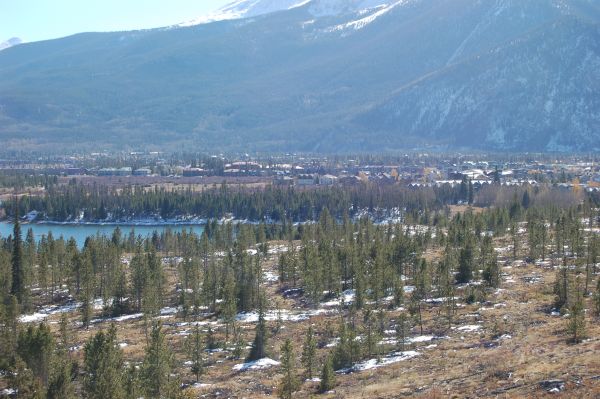 The town is at the right edge of the picture, about center between top and bottom. My condo is located right on the water's edge. What is the water? It is the edge of Lake Dillon, which is a man-made lake on the Blue River. The dam was apparently built to help provide water to Denver and is the largest water source for the city.
I never tire of mountain vistas. Breathtaking. (And pictures never do justice to the reality and majesty of such views.)