A while back I posted my thoughts about the demise of traditional marriage and the ascendency of same-sex marriage in Utah. The gist of my opining is that I really am not happy with the track down which I see our society moving. (You can read that post for more on my feelings.)
There has been a bit happening since then along this track, some obvious and some not-so-obvious. First, the US Supreme Court has stayed Judge Shelby's order, meaning that same-sex marriages have, for the time, been put on hold in Utah.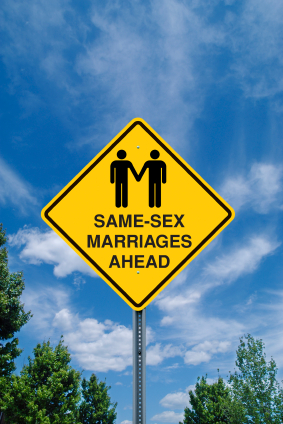 This caused Governor Herbert to say that the marriages performed to-date should also be put on hold and not recognized by the state, but US Attorney General Eric Holder directed that the marriages will be recognized by the US Government.
The Supreme Court will eventually consider the matter and decide the appeal. The common-wisdom expectation is that they will decide in favor of Shelby's ruling and that doing so would signal the beginning of same-sex marriage nationally. Time will tell. Frogs in a bucket.
A not-as-obvious development is the issuance of instructions yesterday to the leadership of The Church of Jesus Christ of Latter-Day Saints on the matter. The document provides reminders as to the purpose of life, the purpose of marriage, and how people should be treated as we navigate this time of societal transition.
The instructions make excellent and fascinating reading. Of particular import are these words:
Consistent with our fundamental beliefs, Church officers will not employ their ecclesiastical authority to perform marriages between two people of the same sex, and the Church does not permit its meetinghouses or other properties to be used for ceremonies, receptions, or other activities associated with same-sex marriages. Nevertheless, all visitors are welcome to our chapels and premises so long as they respect our standards of conduct while there.

While these matters will continue to evolve, we affirm that those who avail themselves of laws or court rulings authorizing same-sex marriage should not be treated disrespectfully. The gospel of Jesus Christ teaches us to love and treat all people with kindness and civility—even when we disagree.
In these few words the instructions indicate what leaders can and cannot do when it comes to utilizing Church authority or resources in behalf of same-sex marriages. There is little surprising here, and I suspect there will be the usual outcry from societal "progressives" about the narrowness of the Church's view. (The Church's instructions are starting to get picked up and commented on by the LGBT press. The headlines selected for such articles are telling.)
What I found fascinating in the instructions, though, is what is missing: There is no outright rejection of the validity of same-sex marriages. The statement says that "sexual relations are proper only between a man and a woman who are … married" and that the Church is "entitled to maintain its standards of moral conduct and good standing for members."
The point is also clearly made that those who enter into same-sex marriages "should not be treated disrespectfully." With this I agree, but there is not a clear signal here for leaders as to what they should do with congregants who do enter into same-sex marriages. Are they disciplined? Are they excommunicated? Or are they listed in Church rosters as a family unit? What about bishops providing counseling if same-sex marriages run aground (as many marriages do)? What if they adopt or use artificial insemination to have a child and want that child blessed? What if they (in the case of a male same-sex marriage) want to bless their child? Or baptize them? Or ordain an older one to the priesthood? Are they assigned home teachers and visiting teachers? Are they allowed to hold teaching callings? Any callings?
There are many unanswered questions, even with these instructions. I suspect that time will tell the answer (or, as the instructions say, "these matters will continue to evolve"), but it brings to mind a somewhat analogous situation—the legalization of marijuana.
Wait—what does THAT have do do with the legalization of same-sex marriage? Let me explain.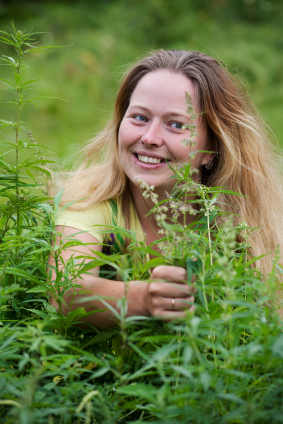 A few years ago, some locales within the US went through a loosening of drug laws such that marijuana was essentially legalized for "medicinal purposes." One such locality was California which has, arguably, the most lenient drug laws in the country. It is now legal within the state for people to use and, in many counties, grow marijuana.
The state guideline is that a person can grow 6 mature plants, which in many rural areas makes marijuana a viable cash crop that can bring in real money to people who otherwise would have very limited income ability. (Think of what the crop size would be at 6 plants per person if there are 6 or 7 people in the family.)
So something that was previously illegal is suddenly legal, and a priesthood leader is faced with an issue: What happens if your relief society president or young men's president starts cultivating marijuana and selling it?
The answer? Nothing. (I know this from personal knowledge of individuals in this situation.) The individuals are doing nothing illegal; they are upholding the "laws of the land." They can be engaging in behavior that would have previously labeled them as drug dealers, and still be temple worthy.
What, then, about a same-sex couple who gets married according to the laws of the land? The Church's instructions yesterday don't say "we don't recognize same-sex marriages." Had the Church done so (and, understand, they may still do so in the future), then the priesthood leaders' options would have been more limited—members entering into same-sex marriages would, in all liklihood, have been disciplined according to Church guidelines.
However, the statement wasn't that clear-cut. While, no doubt, some who enter into same-sex marriage will be disciplined because "sexual relations are proper only between a man and a woman who are … married," others in other areas will not be disciplined because they "should not be treated disrespectfully." (I am not saying that someone cannot be respectfully disciplined; they can. Not all—not even all leaders—will see it that way, though.) All discipline happens at the discretion, interpretation, and inspiration of local leaders, unless given direct and pointed guidelines from the general Church leadership. There is still a huge gray area here, even with the instructions issued yesterday.
Those instructions makes it clear that those who enter into same-sex marriages are still allowed at Church. And it is beyond question that they are not breaking the law of the land. Perhaps, as with the marijuana growers, they can still hold callings. (Even callings teaching youth? Who knows?) If they previously had a temple recommend, can they still retain that temple recommend?
Understand that I'm not saying the marijuana cultivation example is completely analogous with the legalization of same-sex marriage. Someone who grows ingredients for alcoholic beverages can get a temple recommend while those who partake of alcoholic beverages may not. Those who grow marijuana (or, presumably, opium or other items used to create mind-altering substances) in places it is legal can still get a temple recommend while those who partake of them may not.
So, it is possible that a distinction could arise, somehow, that those who enter into same-sex marriages may still be welcome at Church, but may not be able to fully participate in some ways. It is too soon to tell if this will be the way that things develop, but it wouldn't surprise me.
Indeed, there are many unanswered questions during this time of traversing rough waters. One would be wise to pray for those responsible for such decisions.