On June 14, 2012, Daniel Peterson was unceremoniously removed from his position as editor of Mormon Studies Review, published by the Maxwell Institute at BYU. Peterson had held the position since the founding of the scholarly journal a quarter-century earlier.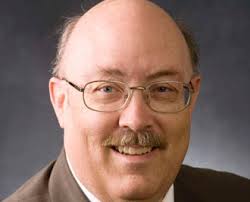 It is reasonable to say that the move, in certain quarters of academia and the internet, was akin to an earthquake. The aftershocks are still being felt to this day and the events of that time are seared into the memory of many old-time internet denizens.
Without going into too much boring detail, one of the key players in the events surrounding Peterson's dismissal was John Dehlin. Many believed that the Maxwell Institute's failure to publish an in-depth review of Dehlin's Mormon Stories podcast was due to intervention by an unnamed general authority—at Dehlin's behest—and that intervention led to Peterson's dismissal. (The review was subsequently published online, here.)
In fact, Dehlin was quick to point out that it was obvious to him that the changes at the Maxwell Institute were due to Peterson's behavior, along with the behavior of others who worked with Peterson. Here is a small sample of the feelings that Dehlin had regarding Peterson's ouster, in a comment made to one of Peterson's friends, Bill Hamblin:
Bill–what if it's as simple as this: you guys have failed at doing apologetics in a way that LDS church leadership is comfortable with. Clearly Gerald Bradford didn't act alone. Clearly general authorities were involved. It's clear to me that church leadership is uncomfortable with your (and Dr. Peterson's) brand of apologetics. To blame Bradford for this seems like scapegoating. It's LDS church leadership that appears to be uncomfortable with your style of apologetics. Unfortunately you can't criticize them….but it's not fair to lay the blame on Bradford either. Not fair at all. Try looking in the mirror.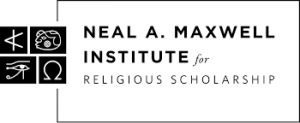 Dehlin credits the changes at the Maxwell Institute to the Brethren being uncomfortable with the way that Peterson (and others) practice apologetics (defense of their faith). Dehlin has contended, for years, that the apologists' way of trying to help others, through apologetics, is destructive and it is recognition of this fact that led unnamed general authorities to step in and have Peterson ousted. This is the myth that was repeated over and over again by Dehlin, his supporters, and critics of both Peterson and the Church in general. This, despite the fact that Peterson and others have categorically denied, based on personal information, that any general authorities were involved with the change at the Maxwell Institute.
Fast forward to today and we find that Peterson continues his work in various online venues, including at Interpreter: A Journal of Mormon Scripture, an online scholarly journal, without any repercussions to his academic position at BYU or to his membership in the Church. Other apologists also continue to do well, to varying degrees, in their endeavors. The myth, though, lives on, despite the evidence that the Church has not really slapped the hands of apologists.
During the past ten years Dehlin has—according to his own accounts—tried to help people in faith crises. In other words, he has tried to do the same thing that apologists claim to do, just in a different way. It is, he feels, the proper way.
During that decade, he has published countless podcasts and made numerous comments thorough social media. (So have Peterson and other apologists.) He has participated in and even sponsored conventions and symposiums. (So have Peterson and other apologists.) He has engaged in real-world outreaches, such as phone calls and e-mails to individuals. (So have Peterson and other apologists.) He has set up not-for-profit corporations and enabled others to join in his endeavors. (So have Peterson and other apologists.)
The list of similarities could obviously be longer. If Dehlin's approach to those in faith crises is so much better than that of Peterson and other apologists, then what are we to conclude from the fact that Dehlin has been excommunicated from the Church ten years after starting down this road of help others while Peterson has not? What, indeed, are we to make of this statement by Dehlin earlier this week:
I knew when I bought that first microphone and recorded that first episode that this [excommunication] was probable if not a likely outcome.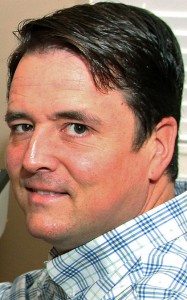 Let's forget for a moment that Dehlin's knowledge of where his actions would lead is directly at odds with his claim that he was "just asking questions." The point is, if he saw his excommunication as the likely outcome of starting Mormon Stories and related endeavors, then why was he adamant that his way was the right way and that the Church was clamping down on apologetic efforts at helping others?
There is an apparent disconnect here; Dehlin believes his way is the right way to help others and the apologists' way is the wrong way, but he also knew–all along–his way would lead out of the Church, as he now says.
There is also an apparent double standard at play. Dehlin and his supporters will, doubtless, still promulgate the myth that the Church clamped down on "Peterson and the apologists." Yet, didn't the Church just this week clamp down even harder on Dehlin because of his approach?
The "clear signals" that Dehlin and others received regarding the reasons for Peterson's ouster all of a sudden don't seem as clear. Based on the latest signals, perhaps it is time to relegate the critics' myth about Peterson and the Maxwell Institute to the scrapheap of unproven hypotheses.