Most everyone knows that I publish free online newsletters for a living. That may sound like a bit of a contradiction—earning a living from publishing something free. In light of an e-mail that I received from someone the other day, I figured I better lay out a bit of information about how it is possible for me to earn a living from something that is free.
You see, my newsletters are free in the same sense that over-the-air broadcasts from your local radio and television stations are free. Everyone knows how they make the money necessary to pay the bills—they generally sell advertising. Or, they may sell a product (such as a coupon book) or they may sponsor an event (such as concert).
The idea is that if they give something away for free (the content), you as a listener or viewer will stick around for the advertisements, purchase a product, or attend an event. If enough listeners or viewers do that, then the station makes money. If enough don't, then they go out of business.
The other day I had someone who was kind enough to write to me about why they were unsubscribing from my ExcelTips newsletter:
Sorry Allen,

This kind of email just makes me want to unsubscribe which I have done. A culmination of recent attempts to sell stuff and unsolicited reminders makes me think thanks but no thanks. I am perfectly able to make my mind up about what I need without having it pushed..shame because it started well but has just become irritating. Perhaps the constant selling up and my understated English nature just don't go together

Ralph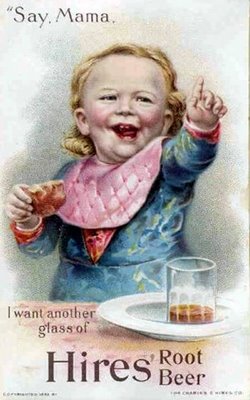 Ralph's e-mail, as sent, was a response to an issue of ExcelTips where I, in my "Publisher's Notes" section, asked people to invite someone to subscribe to the newsletter. It seems my request was enough to push Ralph over the edge and cause him to unsubscribe after receiving ExcelTips for almost four years.
In looking into Ralph's interaction with me over the term of his subscription, I couldn't find any e-mails I'd received from him before, nor could I find any record of him having purchased any of my e-books or archives.
What is potentially bothersome to me is that there may be other "Ralphs" among my subscribers who think that ExcelTips (or any of my newsletters) should be free of advertising, that I shouldn't ask anything of subscribers (like asking that they share a newsletter with others), that I shouldn't let subscribers know about e-books or archives, or that I shouldn't let anyone know about great offers elsewhere.
So, I figured I would lay out for anyone and everyone exactly how often I publish content and advertisements—in other words, the "mix" of the two that forms the basis of my business. I'll break this out into sections on regular newsletters and daily tip services.
Regular Newsletters
I publish the following newsletters 52 times per year, once per week, absolutely free:
Each newsletter includes a summary for four tips. (If you do the math, you'll see that I publish a lot of tips.) To see the tips, you need to click a link and visit my websites. On those sites you will probably see advertising. If you click on one of the advertisements, I may make a miniscule amount of money.
In addition, each of the above newsletters may include a single advertisement within it. Most are for e-books or archives that I publish.
Also, each issue includes a "Publisher's Notes" section which sometimes includes a request for readers to do something—such as inviting others to subscribe. It is more likely, though, that the "Publisher's Notes" section will include a comment about the weather, the changing seasons, a recent holiday, or something happening in my family or the world. In other words, it is a place for me to let you know what is on my mind as I'm putting together the newsletter.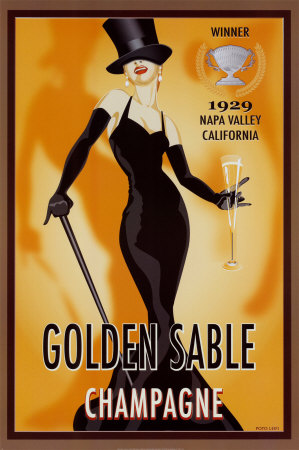 In addition to the 52 newsletter issues that I put out each year, I also send out special notices from time to time. Generally, I publish a new e-book or update once every other month and make a special offer related to that event. When the event kicks off, I send out a notice. When the event ends, I send out a notice.
An example will help here: In the case of WordTips, this year, I announced the annual archive in January. I also released a new or updated e-book in February, April, and will do so in June, August, October, and December. Since each of those involve an announcement and a reminder, that is 7 announcements and 7 reminders, for a total of 14 special e-mails.
That means that I send out 52 regular newsletter issues and 14 special announcements or reminders, for a grand total of 66 e-mails per year. That's a better ratio of content to advertisements than you'll find at any radio or television station. In the case of WindowsTips and Cleaning Tips from Tips.Net the ratio is better still as I don't, at the current time, have any e-books for those newsletters.
Do I hope you will take advantage of one of those special announcements and reminders and, perhaps, purchase an e-book or archive? You bet I do! Just as in the case of the radio and television stations, that's what pays the bills. And, because of that, I really appreciate it if you do make a purchase. But I don't kick out the "Ralphs" of the world. If you want to subscribe for years and years without any visible or tangible support offered in return, that's up to you.
Daily Tip Service
I publish the following free tips on different days of the week:
This represents, in aggregate, 1,248 tips per year, with each e-mail composed of a single tip. There are no advertisements in these tips, although subscribers to Daily WordTips Nuggets and Daily ExcelTips Nuggets may receive notice of e-books and archives every other month, like the regular newsletter subscribers do.
How do I pay the bills, then, from those who subscribe to my daily tip services? Quite honestly, I don't. I can only hope that subscribers will, at some point, visit one of my websites and click an ad there.
Conclusion
I hope it is clear that I don't engage in a "constant selling up" (as Ralph put it) with my newsletters. I have no reason to doubt that he perceived it that way, but the statistics just don't bear that out. I try to be very, very careful in making sure that the value received through my newsletters (as measured by the content) is many times more than what is received in advertisements. And, the ratio of one to the other hasn't changed in well over a decade.
If someone believes that the "mix" of content to advertisement isn't right, then they (like Ralph) should probably unsubscribe—you wield, after all, the ultimate control. I understand that the mix I try to maintain isn't right for everyone. If you decide to take such a path, though, I would appreciate it if you would drop me a line (or leave a comment below) to let me know what you view as an acceptable way to try to "keep the lights on" (so to speak) so I can continue to publish newsletters that people will want to read.
Thanks.